Ever thought of quitting your job for taking a fair attempt at CAT? Well, what would you call it? "A naked short" or "A well-hedged decision"? Well, if the answer is "I haven't figured out yet", this article is for you. Believe me, by the time you will finish reading this article, you might be certain if you want to take that risk.
The season of appraisals is almost coming to an end and while some of you must have received a good bonus, there will be some who must have had a bad year. However, there is one big question which will come up to you now, that is, should you quit or should you prepare along with your job?
Take Your Career To The Next Level. Ask Our Experts Anything. We Will Respond Within 48 Hours.
Now, if you are someone who has made up the mind to join a B-School in the upcoming year, you need to take the big decision now. I was exactly in the same spot a year back when I decided to take the path less travelled and to give it all. Here goes my story, my tryst of quitting my well paying job at one of the biggest prop trading desks in India, and venturing the CAT route. To be honest, this is not a fancy story and it is certainly not an adventurous one, however, I hope it will be able to connect with you and maybe (a big maybe) help you with your dilemma.
This long article (yes, you'll have to bear with me) is divided in two parts:
My Journey
Rule 101 to survive in the trading world is to hedge your position well and there I was, taking a naked position in my life. Getting an opportunity at a prop trading desk directly from college is rare and quitting that could have been a blunder. But as Sydney J. Harris once said "Regret for the things we did can be tempered by time; it is regret for the things we did not do that is inconsolable".

While the world (yes, literally the world!) asked me to not quit my job for CAT (given the uncertainty of the test), preparing along a 9-9 markets job is easier said than done. I had two options with me:
To continue

with my job, prepare on the weekends and pray that I score well.

To quit

, shift back to my hometown and pray that I definitely score well.
Although this looks like a difficult choice, it is not. Let's analyse them.
Think about this – if you are a GEM with just decent acads (93/86/86 in my case), you need to target a 99.8+ to secure calls from the holy trinity and if we assume that you are out of touch with Quant (for engineers), your edge is anyway gone. It is going to take some serious practice to master those three sections. Well, if you are confident enough of devoting that kind of hours for your preparation, I would advise you to not quit. But well, for others this is going to be really tough.
Quitting and Risk of failing
Well, if you do not try, you will definitely fail. Atleast through this route you won't have the regret of not giving your best. The college options you'll have after this will be definitely better than the ones you would have had with your job. Along with CAT, you can attempt XAT, IIFT, SNAP and NMAT to hedge your risk. While the possibility of not doing well in one exam is high, screwing up all the five is highly unlikely. Even if we consider the extreme situation of you not making the cut in any of them, you can always join back the same company or apply to other firms.
After giving a fair thought to both the points, I quit in the first week of June and was relieved by July end. Now, although there are multiple online study sources, I would certainly recommend you to join a classroom program. This will set a momentum for you, which I guess is really important.
The course for the next 3 months was pretty simple – STUDY, EAT, SLEEP, PRAY and repeat. To be honest, I started my journey with a 92 in the first mock (12,28,52), improved it to 120s by August, 150 by September and eventually started scoring 180+ consistently by November. With almost 30 mock attempts in a period of 3 months, I was lucky enough to carry this momentum to the D-day.
Verdict: Scored a 99.86% in CAT, 99.63% in XAT, 99.97% in SNAP and a 99% in NMAT and eventually received interview calls from BLACKI along with XLRI, FMS and other colleges.
Now when I look back and think if my decision of quitting my job was really worth, there is just one answer that comes to my mind, a big YES!
This is not really an ideal path, it is risky, but the risk can be hedged and it is onto you how well you hedge it. To conclude I would just say, the risk is totally worth for one reason – you won't have any regrets later!
Although there are numerous strategies which you can find from different sources, the best strategy is the one that works well for you, which makes this section highly subjective. Below is a strategy that worked well for me and might as well work for you.
VA-RC: The game of elimination. Period
.
This is the most important section to build up your score and to target the coveted 99 club. There are two important things for VARC –
Reading speed

: Although there are many sources recommended, I would suggest

Aeon.co

. Make it a habit to read one article of each genre daily. Often passages have been picked directly from this site. Moreover, the vivid topics will keep you engaged as well.

Reading skills

: It is difficult to judge if one has fully understood the passage or not, if there are no questions. For this, practice 7 to 8 RCs

at a stretch

with 100% attempts and then analyse your responses with the correct answers. Once you are used to this, attempting 5 sets on the D-day will be easy. For VA follow BANE and you will be good to go. (Google BANE!)
DI-LR: The game of selecting the right sets.
A raw score of 44 marks in CAT '18 would have fetched you a 99% in DILR. Yes, that's the story of the most dreaded section of CAT. Solving just 4 sets with 100% accuracy can fetch you 48 marks, but I wish it was that simple. Good sources to practice DILR sets are few! To score well in this section you need to focus on:
Picking the right sets

: While preparing, practice in a time bound manner. Solving 8 sets a day is more than enough. Proceed with this in two rounds. In Round 1, set a timer of 1 hour to solve the sets. I strongly recommend dedicating the first 5 minutes for just going through the sets. Next, mark them in the order of your preference and solve. Analyse your score. In round 2, give yourself ample time to solve each set and analyse your mistakes along with the reason of why you chose one set over other.

Diversity of sets

: As I mentioned, finding good practice sources will be difficult. The sets no longer are pure DI or pure LR and are mostly puzzles or a combination of two. I would suggest to pick up mocks of past two years of all the three major test series and solve one mock (8 Sets) a day.
Quant: The game of speed
.
This is the section which most of us largely focus on, while ignoring the other two. Two important points here are:
Speed and accuracy: Practice, practice and more practice! It is important to focus on quantity along with the quality of the questions you solve. The more you solve the better it will be. Focus on clearing your basics and try to finish your syllabus by early October so that you have ample time to revise the concepts.
Form a practice group

: This is one thing that helped me more than any coaching or material. Make a quant group and encourage members to post their doubts. At your end, make it a habit to solve the posted questions daily. The quality and diversity of the questions will really help you counter the tricky questions.
Follow these pointers and you'll be good to go.
---------------------------------------------------------------------------------------------------------------------------------------
This article has been written by Kratik Agrawal.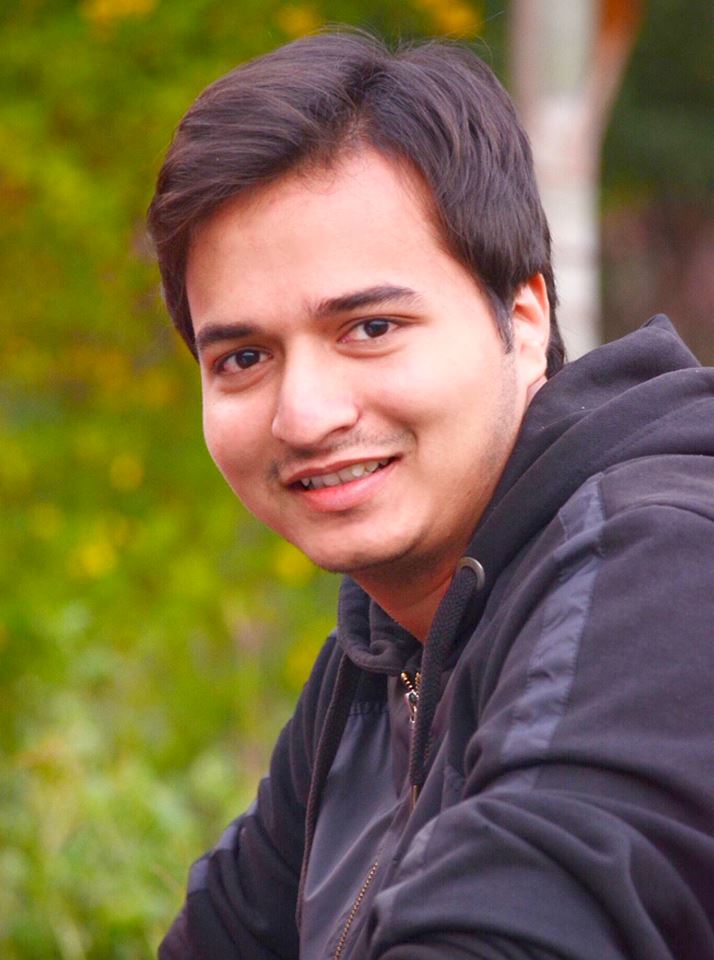 Kratik is an engineering graduate from NIT Bhopal and will be joining IIM Bangalore this June. His will to work in a challenging role and love for adrenaline rush made him secure a role at the prop trading desk of Edelweiss Capital directly from college. He is an aspiring Wealth Manager and look forward to join a leading wealth management firm post his MBA. For any queries he is reachable on kratik.nitb@gmail.com